Location and date
USACE / ERDC / EL / DOTS
DOTS publications and other dredging research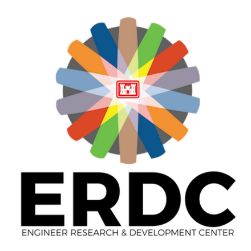 Knowledge Core is a service of ERDC's Information Science and Knowledge Management Branch that collects, preserves and distributes the ERDC's research publications and historical knowledge. The growing collection includes technical reports, technical notes, papers, photographs, and videos.
At Knowledge Core, find publication collections for ERDC's past and current dredging research programs. You will be redirected to the Knowledge Core website after choosing a link.
The DOTS program provides environmental and engineering technical support to the USACE Operations and Maintenance navigation and dredging missions. Technology transfer products and activities support diverse field needs that directly benefit navigation and dredging operations throughout the United States.
The DOER program supports the USACE Operation and Maintenance Navigation Program. Research is designed to balance operational and environmental initiatives and to meet complex economic, engineering, and environmental challenges of dredging and disposal in support of the navigation mission. Research results will provide dredging project managers with knowledge and technology for cost-effective operation, evaluation or risks associated with management alternatives, and environmental compliance.
The EWN initiative is the intentional alignment of natural and engineering processes to efficiently and sustainably deliver economic, environmental, and social benefits through collaborative processes.
This DMRP was the first major research effort of the USACE addressing dredged material placement. The objectives of the DMRP were to provide information on the effects of dredging and dredged material disposal in all environmental situations and to develop technically satisfactory, economically compatible, and environmentally feasible dredging and disposal alternatives, including consideration of dredged material as a manageable resource.
This program supported the USACE Operations and Maintenance navigation and dredging missions. Research was focused in five technical areas: 1) Analysis of dredged material placed in open waters; 2) Material properties related to navigation and dredging; 3) Dredge plant equipment and systems processes; 4) Vessel positioning, survey controls, and dredge monitoring systems; and 5) Management of dredging projects.
The research program was initiated by Congress in 1980 because of concern about the long-term environmental consequences of dredged material disposal. The LEDO program was designed to develop new or improved state-of-the-art technology for predicting long-term environmental impacts of dredging operations and to improve and develop methods for minimizing any adverse impacts associated with dredged material placement.
The purpose of the EEDP is to plan, coordinate, and/or manage major activities and programs at ERDC related to dredging and dredged material disposal.
Field Verification Program (FVP): 1982-1987 (this site is located at USACE New England DAMOS site)
A joint effort between the U.S. Army Corps of Engineers and the U.S. Environmental Protection Agency designed to verify the results of existing and future laboratory testing protocols through in-situ field measurements. A second objective of the program was a comparison of the environmental effects resulting from open water disposal with those generated by wetland or upland disposal operations.
A list of federally sponsored research programs curated by ERDC Knowledge Core.
Other USACE Publication and Data Resources
Department of Defense Dredging and Navigation Publication Resources
The DTIC is the repository for research and engineering information for the United States Department of Defense. Many of the same dredge related research reports found in ERDC's Knowledge Core digital library are also found in the DTIC library. In some cases the DTIC library is more extensive.
Other Dredging and Navigation Resources
The World Organization of Dredging Associations (WODA)
WODA is an independent, non-profit, professional organization. It is composed of three separate, autonomous sister dredging associations, with separate corporate structures. Browse the dredging associations technical papers and presentations focused on the fields related to dredging, navigation, marine engineering, and construction.
The WEDA region covers North, Central, and South America.
The CEDA region covers Europe, Africa, and the Middle-East.
The EADA serves Asia, Australia, and the Pacific Region.
IADC is the global umbrella organization for contractors in the private dredging industry. Read the latest issues of Terra et Aqua featuring articles covering dredging projects as well as the topics of safety, socio-economics, technical innovations, and the environment.
DCA is a non-profit trade association that has represented the interests of the U.S. dredging and marine construction industry and its members for over 30 years.
The mission of the National Waterways Conference is to effect common sense policies and programs, recognizing the public value of our Nation's water resources and their contribution to public safety, a competitive economy, national security, environmental quality and energy conservation.